Make your Website easy to navigate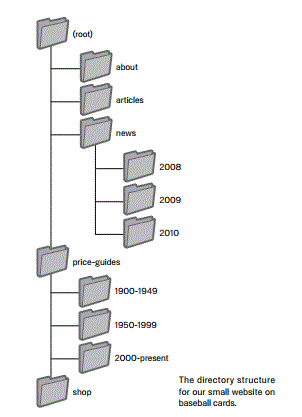 Navigation is very important to search engines like Google, Yahoo! and Bing. It is also very important for visitors to help them find the content they want quickly. The navigation helps the search engines understand the role that a certain page has in the broader context of your website.
In terms of planning for or redesigning your website it is essential to plan the navigation. If your aim is to get clients or customers to firstly visit your Home or "root" page you need to then think about how they can get the content they want in one click from the home page.
Breadcrumb Lists
A breadcrumb is a row of internal links at the bottom or top of the page that allow visitors to navigate easily back to previous pages or the home page.
SEO Institute web marketing experts will ensure that your website is easy to navigate and include an XML Sitemap.
An XML Sitemap is a list of the pages on a particular website. By creating and sending this list, you are able to communicate with the search engines all of the pages on a website, including URLs that may have been undetected by the search engines regular crawling process.
Happy hunting, Sara